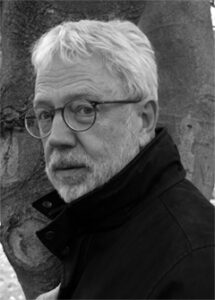 Franz Ernst has directed between 40 and 50 feature films, TV dramas and documentaries. He has received the Bodil Award for Best Danish Film, and won awards abroad, also in Berlin and Venice. He has written film scripts with well-known authors such as Anders Bodelsen, Klaus Rifbjerg, Suzanne Brøgger, Jens Smærup Sørensen, Kirsten Thorup, Kristen Bjørnkjær, Svend Åge Madsen, Astrid Saalbach, Charlotte Strandgaard, Leif Petersen and Ib Lucas.
A long list of Danish actors have played leading roles in his films: Henning Moritzen, Henning Jensen, Frits Helmuth, Ulf Pilgaard, Morten Grunwald, Baard Owe, Poul Reichhardt, Lily Broberg, Helle Hertz, Annelise Gabold, Erik Wedersøe, Jesper Langberg, Jannie Faurschou, Preben Kaas, Jens Okking, Søren Spanning, Otto Brandenburg, Peter Belli, Jesper Christensen, Ebbe Langberg, Pernille Nørgaard, Torben Jensen, Claus Strandgaard, Peter Steen, Chili Turrell, Lars Knutzon, Poul Bundgaard, Morten Eisner, Louis Miehe-Renard, and quite a few others.
He has been Chairman of the Danish Film Director's Association, Director of the Odense International Film Festival, and with the Danish Actor's Association he has lead seminars for actors and film directors, and has conducted a number of other workshops as well. In recent years he has been the Chairman of the Danish Council of Artists, an umbrella organization for professional artists' unions in Denmark.